Lauttis constructed on Lauttasaarentie consists of a shopping centre, the three residential buildings located above it (called Treffi, Keula and Nuoli), as well as an underground parking facility. The shopping centre opened in time for Christmas in 2016, and the last of the apartments were completed in summer 2017.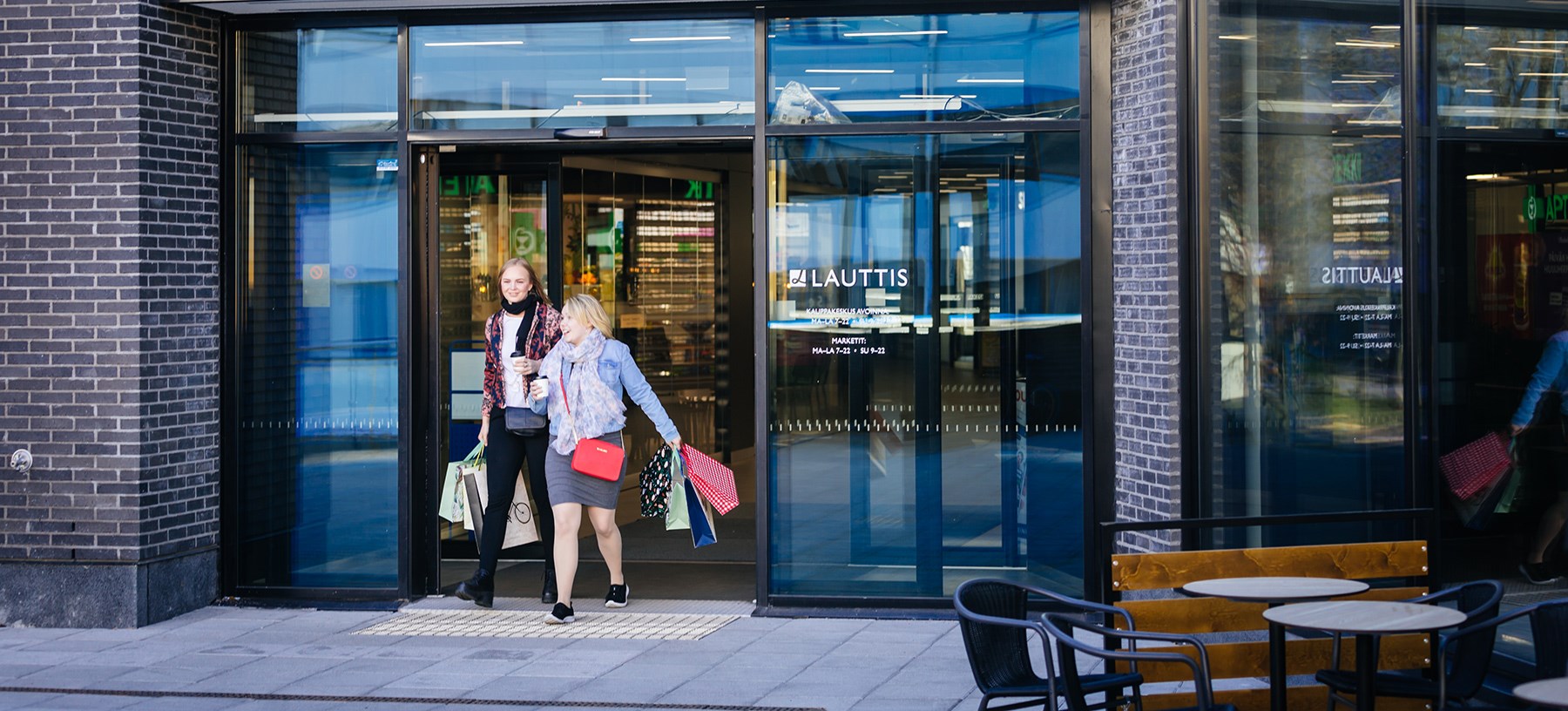 The shopping centre has around 25 shops: two supermarkets, an Alko off-licence, pharmacy and plenty of other shops, cafés and restaurants as well as the Lauttasaari post office. The total floor area is around 6,000 square metres. The six-storey residential buildings in Lauttis have almost 140 apartments altogether, with the apartment sizes varying from 29 to 108 square metres. The Lauttasaari metro station will also be completed in connection with the centre.
To promote open dialogue between the residents of the block and the businesses, we have also created a new, shared digital platform, YIT Plus. The underground parking facility has a parking system that instead of controlling vehicles with a boom is based on identifying the registration numbers of the vehicles entering and leaving the facility. The Autopay system is a new way of operating parking. The parking facility doesn't have barriers or parking control, which makes parking smoother and more user-friendly.
MIXED USE PRINCIPLE
Lauttis complies with the mixed use principle, which means that it combines housing, services and jobs and relies on modern public transport, in this case the metro. It is a good example of a hybrid project that successfully combines infrastructure construction, business premises construction and residential construction expertise in a densely built urban environment. The shopping centre meets the criteria of the LEED® gold certification for its state-of-the-art heating, cooling and lighting control systems.
The shopping centre's name, Lauttis, was selected through a naming competition.
Details
Project name

Lauttis
City

Helsinki
Country

Finland
Construction year

2016
Energy class

Kultainen LEED