YIT CORPORATION,
HEAD OFFICE
P.O. Box 36, Panuntie 11
00621 Helsinki
Reception open
Mon - Fri at 7:30-16:30
Arrival
You can reach YIT head office by public transportation. Our head office is located next to Käpylä railway station, where the following trains stop: I, P and N.
Customer parking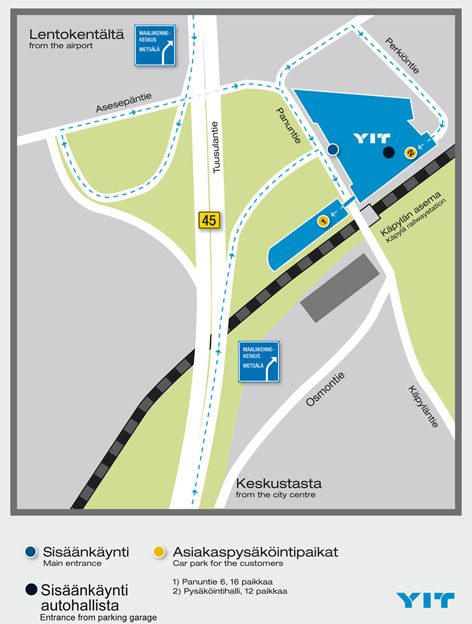 Call Us:
+358 20 433 111
Service hours:
Mon - Fri 7:30-16:00.
YIT Homes contact information
YIT Business premises and infra contact information
Feedback about business premises
YIT Group contact information
Contact information for Media, Investors and Suppliers