Dixi Commercial Centre in Vantaa
The Dixi Commercial Centre combines a multifaceted shopping centre and modern office premises.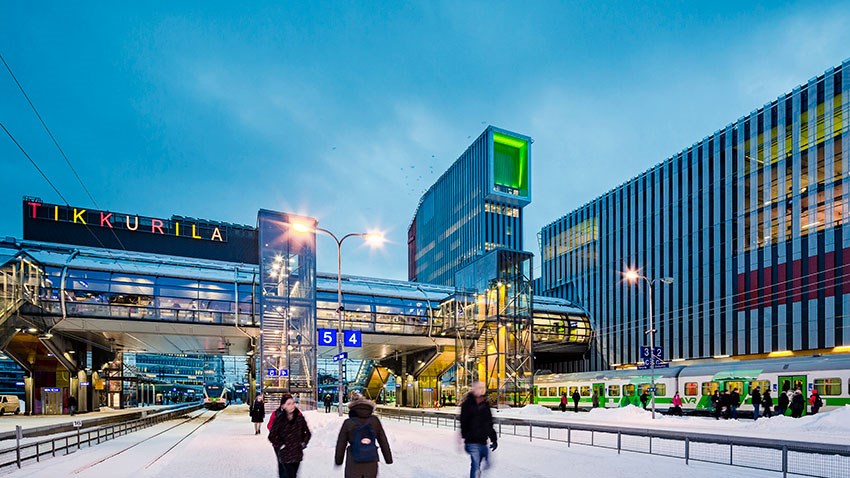 The first phase of the project, completed at the end of 2014, comprises nearly 14,000 square metres, of which half are used for office premises and the other for commercial premises, as well as a three-story parking facility and a new bus terminal. YIT is the developer and builder of the project.
In addition to office premises, Dixi is home to grocery shops and specialty stores, a diverse restaurant world, a travel centre with ticket sales facilities and a new local bus terminal, as well as the City of Vantaa's general service point.
Dixi was the first shopping centre in Finland to receive a platinum-level LEED environmental certificate. According to assessments, the centre's environmental solutions are of the best possible class.
The second phase was completed in the spring 2017. Once Dixi is complete, its total size will have reached around 35,000 square metres.
Details
Project name

Dixi Commercial Centre in Vantaa
City

Vantaa
Country

Finland
Construction year

2017
Business segment

Business Premisess
Specifics

Dixi was the first shopping centre in Finland to receive a platinum-level LEED environmental certificate