A great new school campus is under construction in Parkano, Finland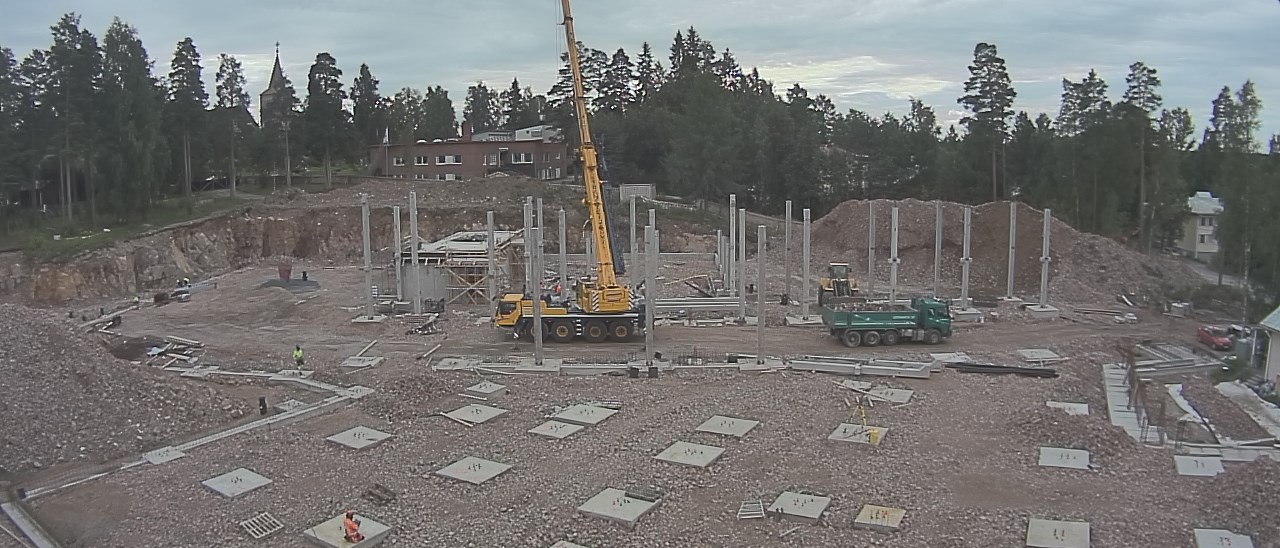 The construction project for the Parkano school campus is well under way. The construction work began in April 2017 and the school will be ready in summer 2019.
Our contract includes the design and construction of the buildings. This is a PPP project, which means that, in addition to construction, we will also be responsible for the buildings' maintenance, upkeep, user services and basic renovation investments during the the service period of 20 years.
The new school specialises in performing arts. The semi-open learning environment of the campus supports the new curriculum. There are both traditional classrooms that can be closed and open spaces that can be outlined by means of various types of movable furniture and curtains. The multipurpose stage and an auditorium for 300 people are located in the centre of the building. The stage and the auditorium are used for learning during the day. In addition, we will construct a sports hall with seats for 200. Thanks to the adjustable spaces, the school campus can also be used as a community centre available to local residents, sports clubs and associations in the evenings and on weekends.
The project is also connected to the project "Bio-based materials and bits" by the Finnish Funding Agency for Innovation studying the effect of wood and other biomaterials on learning and comfort. The campus utilises modern information and communications technology by using, for example, mobile equipment and providing lots of charging points as well as means of wireless image and voice transfer.
Details
Project name

Parkano school campus
Customer

The municipality of Parkano
City

Parkano, Finland
Country

Finland
Construction year

2019
Business segment

Business Premisess