From an office property to a hotel
In January 2015, we began the renovation of the Auratalo office property located in Helsinki's Meilahti district and its conversion into a hotel and renovated business premises. When the project is completed in spring 2016, Restel, the main user of the premises, will open a new, modern city hotel in the building.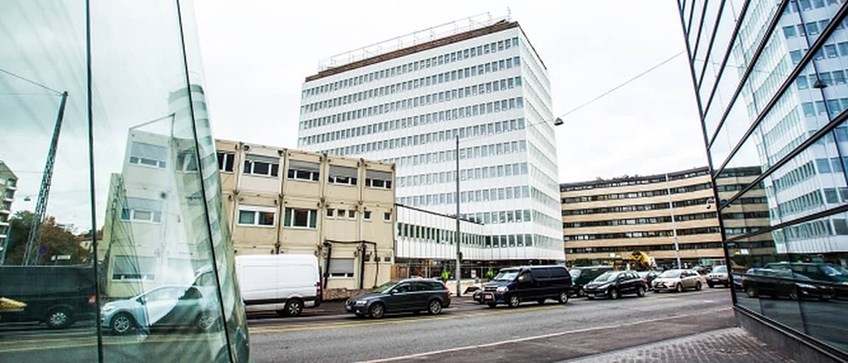 Auratalo was built as business premises for the Aura insurance company in the early 1960s. Nowadays, the property is owned by LocalTapiola. In recent years, it has served as office and business premises for several operators. In addition to complete renovation, the property will require a space reconfiguration.
Modernisation for today's needs
We are modernising the 14-storey Auratalo to meet today's requirements and convert the office premises for its new purpose. The building's 12-storey tower block will house 188 hotel rooms, the ground floor will have two restaurants, and a grocery shop will be located in the upper basement level. We will completely renew the interior and technical building systems and restore the facade to its original 1960's appearance utilising modern solutions.
We are carrying out the project as a management contract. The contract also includes design management.
Auratalo's renovation will increase the value of the property. Once the project is completed, the tenants and end users will have modern, efficient and comfortable premises. The cityscape board considered Auratalo's facade as a valuable gem of its own period and soon the restored facade will again be an important element in Helsinki's urban idyll.
Details
Project name

Auratalo renovation from an office property to a hotel
Customer

LähiTapiola
City

Helsinki
Country

Finland
Construction year

2016
Business segment

Renovation Services