Konepaja - urban living at the heart of Helsinki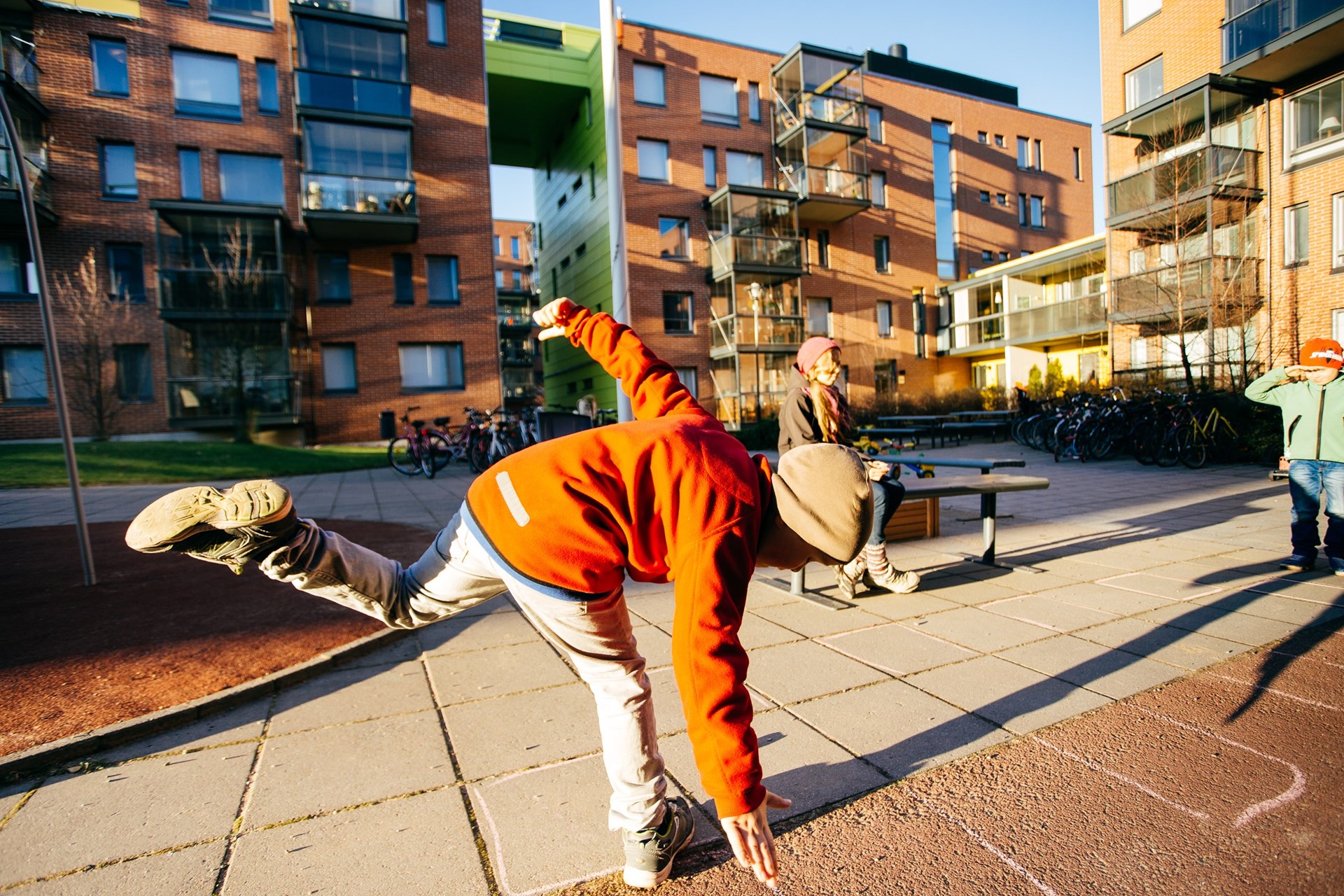 The Konepaja district in Pasila is an inspiring combination of the urban city centre, new architecture and industrial history. The previous machine shop area of VR is now full of vivid, colourful urban life.
The area will have apartments for 2,500 residents as well as 2,500 jobs as the final stages of the project will see the construction of a chain of office buildings at the eastern end of the area—a type of landmark at the corner of Sturenkatu.
The Aleksis Kiven katu side of the apartment block was designed by Arkkitehtitoimisto Nurmela Raimoranta Tasa Oy whose design team is led by Professor Jyrki Tasa. The Teollisuuskatu side of the block was designed by Hannu Huttunen and Markku Erholtz from ARK-house arkkitehdit Oy. Individual wishes in terms of both spatial design and materials are implemented in the residential buildings.
The Konepaja area will be constructed in stages. The National Board of Antiquities has estimated the building complex of Konepaja as one of the most significant cultural environments in Helsinki.
Details
Project name

Konepaja
City

Helsinki
Country

Finland
Construction year

2019
Business segment

Housing