Maistraatinportti, Helsinki
Maistraatinportti is exceptionally bright for an office building. The original design includes a glass ceiling, light shafts and playful windows that bring a lot of natural light from which office workers get both enjoyment and work energy.
From these high-quality facilities, it is possible to reserve your own space from 150 m² to 1,800 m². Companies can also reserve additional space in addition to their own core spaces when needed from the flexible Workery+ spaces.
Maistraatinportti is also connected to the rest of the world. In the rapidly developing Pasila, you can easily reach jogging paths, Lapland or London.
Maistraatinportti is one of our 15-minute city locations. Watch video.
Offices
Lobby services
Parking spaces
Good transport connections
Take a peek into the new premises of Maistraatinportti
Video
Take a look at the new premises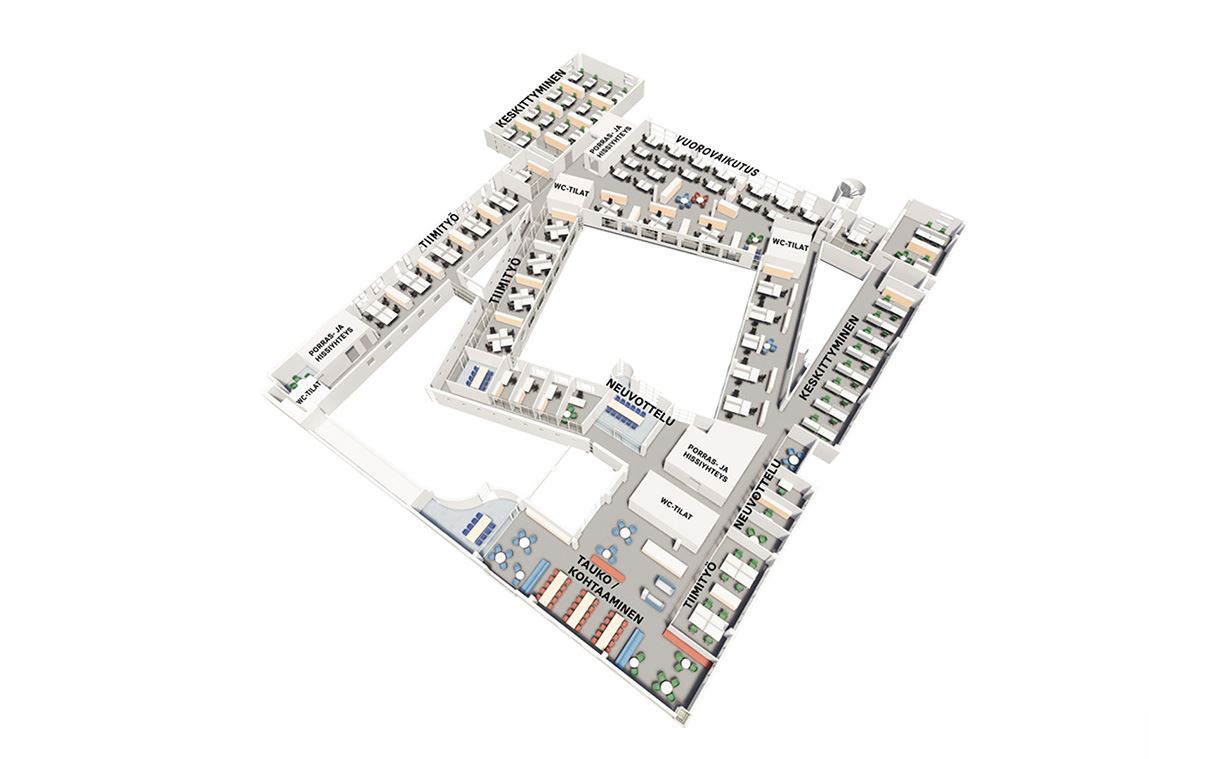 The flexible space solutions enable implementing the business premises that specifically suit your company. Solutions for facilities, materials and building services are smart and guarantee the healthy and safe use of facilities without compromising well-being.
What life could be like in Maistraatinportti?
What life could be like in Maistraatinportti?
Show services
Show services