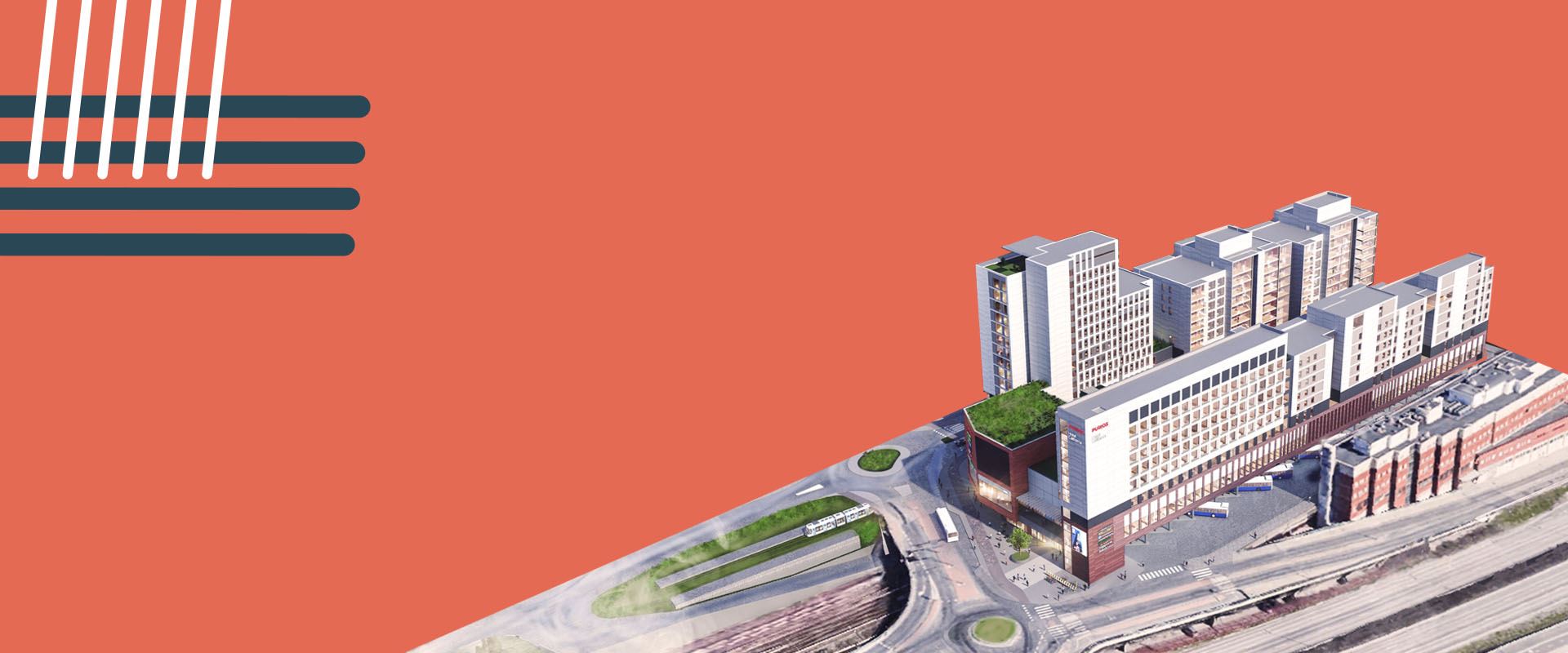 Punos – new modern
station center
in Itäkeskus
Punos, Helsinki
Punos is a modern intersection for public transport where high quality services and cozy meeting places come together. On the upper floors of Punos, one can live in peace and have privacy right next to everything one needs. The pleasant inner yard rises above street level achieving its own peaceful environment, which offers an opportunity to participate in many activities such as exercise, urban farming and community outdoor events as well as promoting a quiet environment. When completed, Punos will offer a modern public transport terminal that will allow smooth transport by bus, metro, light rail, as well as on foot, by bike and by car.
Punos is a joint development project between YIT and SATO and the areas of responsibility are being studied together with the City of Helsinki, Jokeri Light Rail and other operators in the area. The aim is to begin construction during 2023 and the first apartments, public transport terminal and commercial premises would then be completed in 2027. The main target of the design is to create an energy-efficient, sustainable and flexible block.
Retail
Apartments
Parking spaces
Good transport connections
Images of the project
Images
What and to whom?
What and to whom?
Comprehensive services at the public transport intersection
Location
Show services
Show services
Contact information
Contact information