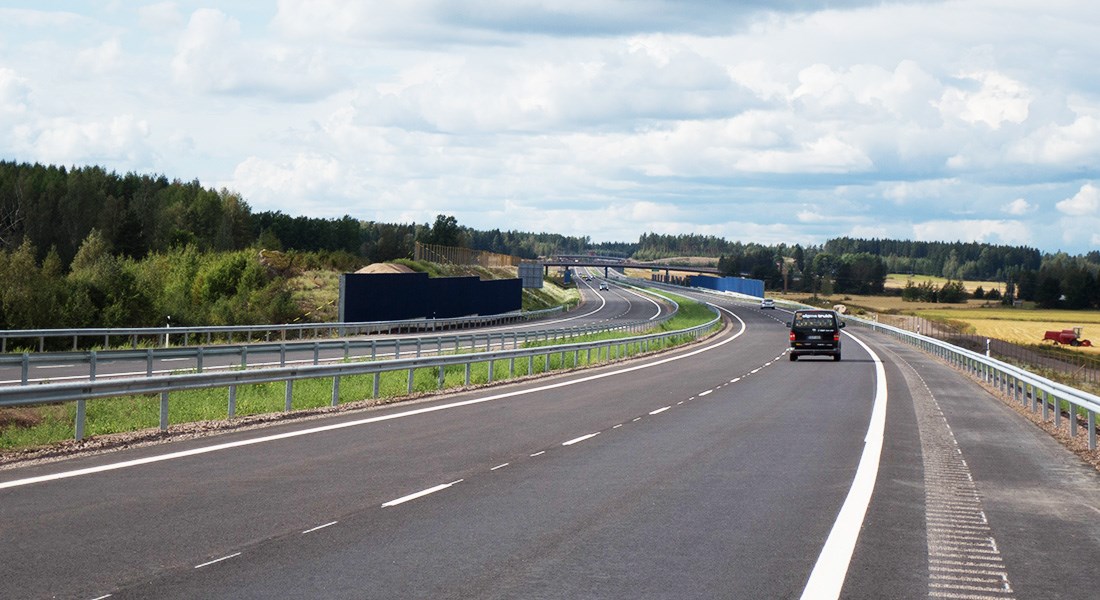 Project: E18 Koskenkylä–Kotka
Customer: Tieyhtiö Valtatie 7 Ltd
Schedule: 2011–2015, the maintenance agreement until 2026
Location: Koskenkylä–Kotka
National road 7 is part of the E18 motorway, which connects the largest cities, harbours and airports in Southern Finland. The road is the most significant international connection in Finland and it includes the completion of the EU-approved motorway standard road from Ring Road III to Vaalimaa.
The Koskenkylä–Kotka project involves the conversion of an expressway into a motorway in the Koskenkylä–Loviisa section (17 km) and the construction of a motorway from Loviisa to Kotka (36 km). Construction on the motorway includes 6 new interchanges, 68 new bridges and the Markkinamäki tunnel built into rock. In addition, the western Loviisa interchange and the Sutela interchange are improved.
The E18 road is a green motorway, with construction solutions guided by eco-efficiency, the use of new energy sources and the recycling of materials.
The Koskenkylä–Kotka project was carried out by Pulteri, a consortium formed by YIT and Destia.