Kim Heiniö's culinary art comes to life in Mall of Tripla's restaurant world
Thirty years and a hundred restaurants. Kim Heiniö is a seasoned professional when it comes to restaurants – and now he is bringing his know-how to Mall of Tripla. The restaurateur is confident that Tripla is fully capable of becoming Helsinki's number one neighbourhood when urban experiences and enjoyment are considered.
Kim Heiniö isn't here for a tell-all. The prolific entrepreneur has been involved in over a hundred restaurant projects over the course of his thirty-year career – and his next undertaking is setting up a new restaurant in Mall of Tripla. What it will be like, we are yet to find out.
"I have plenty of ideas but I'm not going to spill the beans until things are certain. I am still working on polishing the concept. I will be able to tell more in a year's time."

In addition to his personal project, the man behind myriad successful restaurants in Helsinki – The Lucky Bastard, Pastor and Southpark among others – is currently involved in planning the concept for Mall of Tripla's restaurant world. And Heiniö is feeling ambitious: by perfecting the mall's food offering he aims to contribute to Helsinki's urban culture and create all-encompassing experiences to the mall's customers. Kim Heiniö believes that Tripla has full chances to establish itself as a city district where people come to enjoy themselves. Its location in the intersection of Helsinki's main thoroughfares and public transport lines is central to the mission.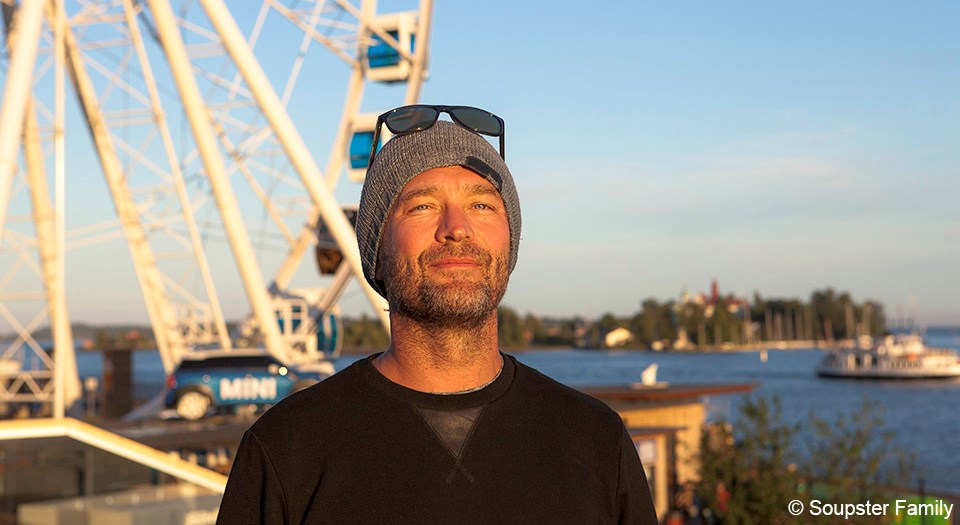 What sets Mall of Tripla apart from its competitors are experiences

Heiniö states that the concept of the shopping mall is in flux. The mall is becoming more and more centred around entertainment, experiences and encounters. Wining, dining and spending time around a shared table in a cosy restaurant play a critical part in making customers want to stay. Alongside a good restaurant offering a focus on culture and entertainment is essential, too.

"The mall competes with the personal feel of brick-and-mortar shopping, and in the future the bets will have to go up even more. As customers realise that the shopping mall is now about specialty boutiques, art galleries, movie theatres and unique food concepts from famous restaurateurs, its position as a viable place for enjoyment becomes even firmer."

What makes shopping malls particularly alluring, according to Heiniö, is the efforlessness they enable by catering to the customer's every need from grocery runs to four course dinners. Contrary to the consumers' popular opinion, malls are no longer reserved for shopping sprees only.

What might halt the popularity of the mall is that it is often perceived as the colourless and bland option, Heiniö says. What he means is that restaurants, for example, often try to appeal to all of the mall's customer base, its general public. In order to provide customers unique experiences, a mall must compose of a mix of various destination restaurants and eateries with narrowed down target groups. Mall of Tripla takes on the challenge by reserving a tremendous over 10 000 square metres for restaurant services only. The offerings range from trendy street food spots to uniquely themed fine dining restaurants.

"If we target different kind of restaurants to suit the wants and needs of young people, families and the elderly alike, the diversity of the city life really comes to life inside the walls of the mall."

Restaurants built with love

Heiniö thinks that the Finnish food culture has really leapt forward, becoming ever more interesting and unique. Many local restaurant owners are fully invested in their craft, working passionately oncreating new eating concepts. And passion is what Heiniö hopes to see in Mall of Tripla, too.

"No matter the style of the restaurant, from Indian food to French cuisine what counts is that the concept is built with love. Those are the kinds of restaurants people and the media keep talking about."

Simple and honest concepts and menus are what consumers are interested in at the moment, Heiniö says. Building a perfectly sleek setting for a restaurant isn't worth investing in – people now value rough spaces with personality. Heiniö praises chain restaurants and deems them important, but admits that small, entrepreneur-run eateries are the biggest trend of today.

"Unique restaurants are media sexy – behind the brand there is always a story that people want to read about."
You might also be interested in these stories:
Top restaurateur Richard McCormick: "Your restaurant needs to have a soul"
Success starts from the plate – hottest food trends in 2016