Future of the retail industry in Finland: threat or opportunity?
Finns have a positive outlook of the economy of Finland even though their views of their income is more negative than before. A total of 60 percent of Finns want to tighten the purse strings and save money. The quality and specialisation of services are key words that draw consumers to shops. Appealing only to the masses is no longer enough.
Despite the winds of globalisation, Finland has remained a fairly closed market led by few chains as key players. According to Head Analyst Sauli Vilén from Inderes, the development has been in part expedited by digitalisation. As a result, the retail industry must justify its existence to consumers. Vilén adds that the main competence of the key players is not in efficiency or being cost-competitive, and that is one reason why foreign chains are stronger than domestic ones in Finland. So what are Finland's strengths and opportunities in the retail industry's competition?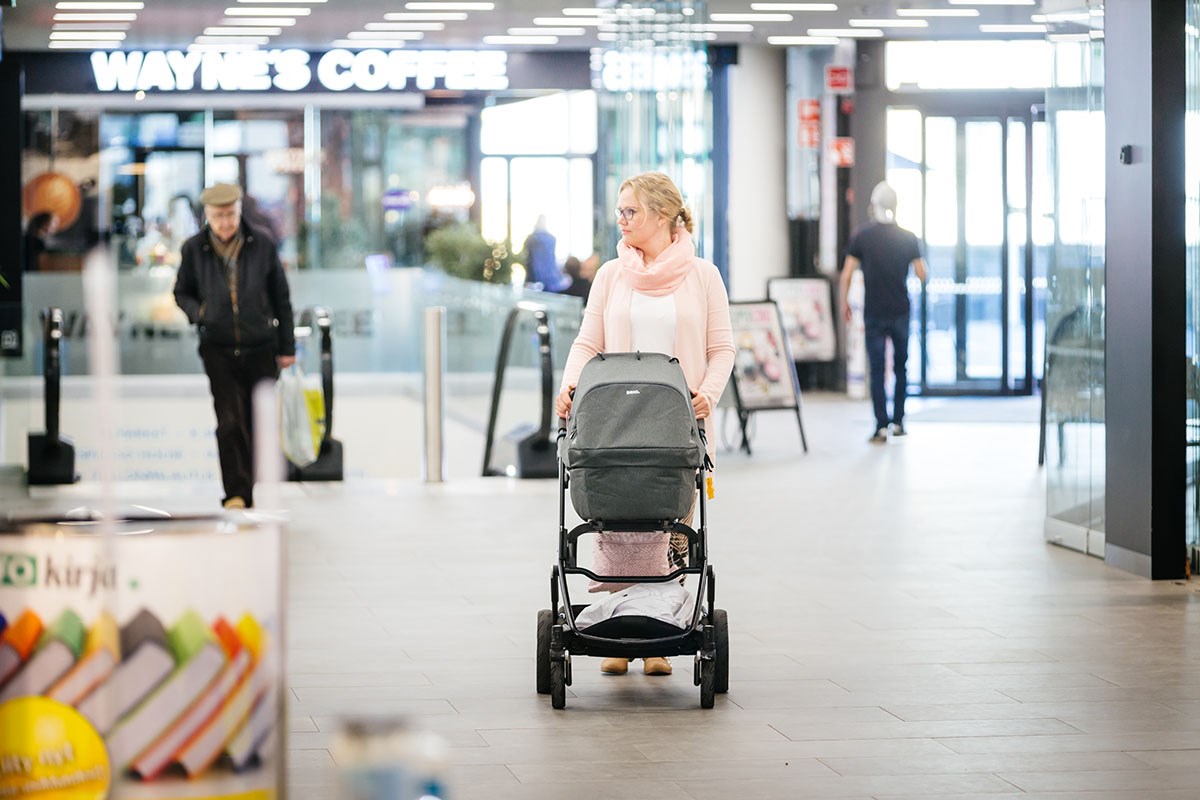 Fragmented buying behaviour baffles retailers
The fragmentation of the market presents challenges for success, which can also be seen in the behaviour of an individual consumer: at times, they may want to buy something cheap and quick from an online store and, on another day, something expensive from a brick-and-mortar shop that has been contemplated for a long time. Many companies already work in a multi-channeled way through both a brick-and-mortar shop and an online store. One important strength of the retail industry is especially highlighted with online shopping: refined logistics. This is because many consumers want to do their shopping in a quick and easy manner.
Finnish companies must also have something that consumers crave: the right price, excellent service, competent salespeople or unparalleled products. Guaranteeing specialisation and the quality of service are in a key position when attracting consumers. Online shopping is often seen as a threat, and for completely no reason. It is not the root cause of the issues of traditional retail, it actually offers significant opportunities to better serve customers by providing them with more information to support buying decisions. Through digitalisation, consumers have gained more power and they make more carefully planned buying decisions and they are not prepared to overpay.
Vilén emphasises the impact digitalisation has on retail: "Internet has introduced transparency into retail so that consumers are more aware of products' prices. This increases the power of the consumer."
In the time of fierce competition, shops must find their own strengths. The Finnish retail world has many examples of success, even though the public discussion seems to revolve around the difficult times of retailers. One factor is shared by all success stories: they have all known enough to invest in an online store in addition to a brick-and-mortar shop.
"The retail industry must remain relevant for consumers and offer interesting things. It has to remain part of the consumer's everyday life. Digitalisation will even further strengthen this development," says Vilén.
Vilén identifies standing out from the crowd as a significant competitive edge: the more experiences or other services the shop can offer and the more it can play to its strengths, the better the retailer can be present for the consumer and create additional value for them. Shops must also be competitive in pricing and according to Vilén, the significance of this will only increase as local becomes global through growing digitalisation.
Are shopping centres the most favourable eco system for retailers?
Despite the popularity of online shopping, shopping centres continue to draw in customers like magnets. According to statistics, Finns do most of their shopping at shopping centres that attract a total 387 million visitors every year.
Even though the share of online shopping is on the rise, Vilén thinks that in the long run brick-and-mortar shops will play a significant part: "In twenty years, the world will not only be us lounging about on a sofa with VR goggles on shopping for products. That will be part of the future, I'm sure, but not everything. The development of technology does not take away the human contact that is an essential part of a brick-and-mortar shop."
Another thing that attracts consumers is international brands. In the recent years, many globally successful brands that also interest Finns have landed in Helsinki city centre and later on in shopping centres. As international brands gain a foothold in Finland, established local brands, like Seppälä, are going bankrupt. Experts say that the reason behind this is that a single company cannot try to attract the entire population, instead it has to find its own target group. Previously mentioned specialisation is a key word here. In addition to department stores, also other retailers believe that business can be turned profitable by specialisation and promoting international brands.
If a retailer is up to speed, they are now acquiring retail spaces in shopping centres that know how to combine the most interesting and successful brands. "People want shopping to be easy but provide experiences, and the new shopping malls respond well to these consumer needs," says Vilén.
You might also be interested in this article: