Cinema and parish hall as Tripla's tenants: "Tripla will become a true significance centre"
Mall of Tripla's two new tenants, cinema Cinamon and the future Töölö Parish, promise to strengthen the experience offering of the new urban centre in Central Pasila in a completely new way. Both tenants promise to add a little soul to the shopping, albeit in different manners.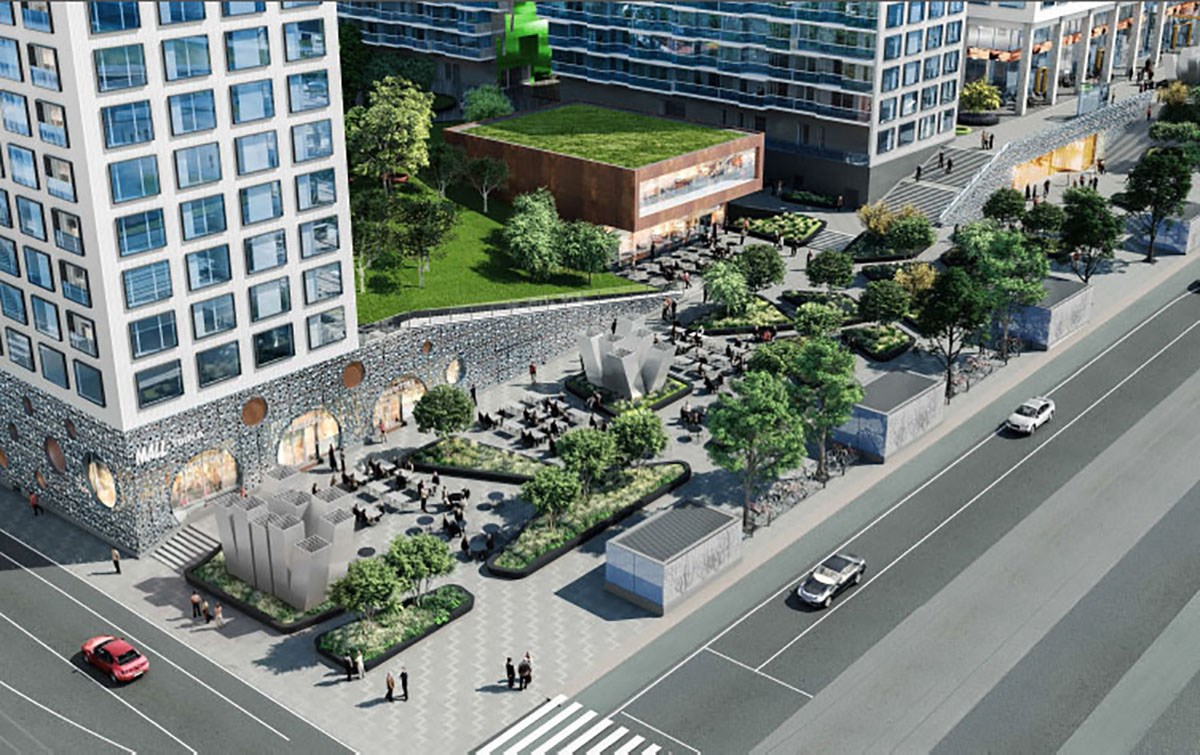 Cinamon is a pan-Baltic cinema chain established in 2005 that is a newcomer to the Finnish market currently largely ruled by Finnkino. Cinamon's Commercial Director Toomas Luhats presents the figures.
"Going to the cinema has been on the decline in Finland for years. There may be several reasons for this but one for certain is that the prices are fairly high. There is only little competition."
Regardless of this, Cinamon doesn't only focus on competing on price. Luhats says that the 2,700-square-metre cinema in Mall of Tripla's impressive fifth-floor facilities will have the magical old time glamour.
"Going to the cinema has been a pastime and a way for youngsters and lovers to spend quality time together since the 1950s. But no one wants to go on a date in a dreary place. The surroundings must be warm and enticing. The atmosphere in our lobby is on point, and our auditoriums, for instance, have love seats where you can enjoy a film with your partner."
Old time glamour does not translate as an out-of-date setting. Cinamon's six screens will come to life with state-of-the-art laser 2D and 3D projectors. Luhats says that the projectors are the final purchase to be made, which means that Cinamon's screens will have the sharpest and most beautiful image on the market. The comfort in the cinema is taken to the max by introducing premium leather seats from where it's sheer pleasure to watch a film.

Services for everyone, from people of limited means to limited companies
A completely new concept in Finland is self-service all the way from buying your film snacks to the ticket booth. There is no queuing at the checkout.
"We are investing a lot in our website and mobile application from where you can buy everything with just one click. This will attract especially young people and families," says CEO Tatjana Tolstaja.
Customers will be treated with personalised film recommendations, loyal customer offers and discount days.
"If you take your whole family to the cinema and buy snacks, the price can climb up to one hundred euros. Not everyone can afford that. In the Baltic countries, we have organised Yes Day discount days when you can get a cinema ticket with a 40 percent discount. We also want to pilot this concept in Finland. Everyone are entitled to films, regardless of means."
Cinamon also has extensive experience of organising different kinds of conferences and corporate events, which greatly benefits companies in the entire Pasila neighbourhood.
"Birthdays, seminars, conferences – our customers are welcome to host their events with us. We have plenty of experience of organising events," says Luhats.
Church will transform Tripla into a significance centre
Vicar of the Meilahti Parish and future Töölö Parish Hannu Ronimus says that if Cinamon brings the soul back to films, Töölö Parish brings the soul to Mall of Tripla. Opening a parish hall in the 500-square-metre premises right in the heart of the shopping centre is fairly exceptional in Finland and also on a global scale.
"We saw from the start that Central Pasila will become the new urban centre of Helsinki. That the church would be conspicuous by its absence in such a place is unthinkable. In Finnish, there is a proverb about making compromises according to which the church should be in the middle of the village, and at Tripla, if somewhere, this proverb becomes reality."
Ronimus hopes that with its presence the parish will communicate that life has different dimensions, layers that complement each other and create an entity.
"Humans are indivisible entities: we are physical, social, emotional and believing creatures. If the actors at Mall of Tripla can serve people in such a comprehensive way, we will create something that has never before been achieved in Finland. Tripla can become a true significance centre."
Parish services into the everyday life of 200,000 people
The parish hall to be opened at Mall of Tripla will present an opportunity for hosting open door days, organising parish gatherings with different programme and other events realised with partners.
Examples of the parish hall's operations include living room and family café activities, youth work events, communion and music events, baptisms and the work of a shopping centre priest. The services of the parish will be available to the approximately 200,000 people passing through Mall of Tripla on a daily basis.
"Everything the parish offers is free of charge. It is important that you can come see us while running your daily errands. Mall of Tripla's 250 businesses will also have their own workplace priest with whom they can come talk if the need arises."
Film buff Ronimus ends his speech with a comparison:
"Everyday Christianity is seen as daily partnership and 'the continuous script of the everyday film'. It is an attitude to life that is considerate, present and caring. It is taking a moment of calmness for yourself, for instance by taking communion or visiting a music event."
Up to 70 percent of the business premises leased
Mall of Tripla has 85,000 square metres of leasable area for approximately 250 actors, and it will be the largest shopping centre in Finland when calculated by the number of business premises. Already almost 70 percent of the business premises have been leased.
"We still have work to do and space for great actors but this is a remarkable number that describes how much people believe in us," says Pirjo Aalto, Commercial Development Director at Mall of Tripla.
The latest published tenants include Aleksi 13, Bella Beauty Nails, BR-Lelut, Luhta Brand Store, Prisma pick-up point, Top Sport, Tillander and Tunnin Kuva.
Mall of Tripla's new restaurant tenants include Bierhaus, Hey Poke, Salaattiasema, Story and Tokumaru as well as Subway and Makuja Sushitrain that will open their doors at the train station.