Bringing the Christmas market spirit to the Mall of Tripla
Lately I have been lucky to enjoy the festive spirit in two amazing cities, Berlin and Tallinn. What these cities have in common is a long-lasting tradition that we Finns have just recently discovered: Christmas markets.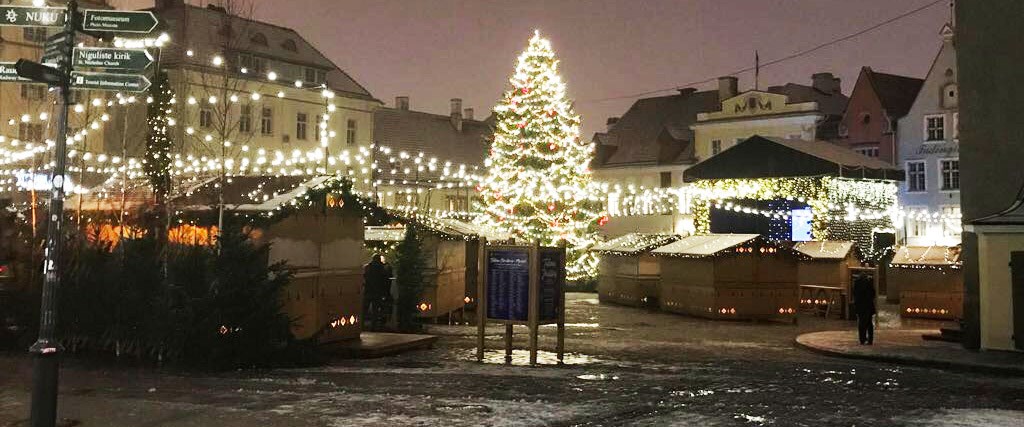 A few years ago, the Helsinki Christmas Market (known as Tuomaan Markkinat, or the St. Thomas's Market in Finnish) amped up the Helsinkians' festive spirits with its renewed concept. With the help of the renowned designer Linda Bergroth, the wintery Senate Square was turned into a sea of pastel-coloured market stalls that provide a perfect background for sipping glühwein, shopping and riding a merry-go-round.
My love for Christmas markets, however, goes way further back. For twenty-something years, I have annually travelled to Germany come Christmastime. Visiting the country's stunning Christmas markets is a dearly held tradition for me – as is bringing home a Christmas mug as a souvenir from each trip. My mug collection is already big enough to host a glühwein party for 30 people!
This year I got to make my traditional visit as a part of a business trip to Berlin, a city to look up to when it comes to Christmas markets! No wonder, really, as the tradition originates from Germany, from where it has spread to all of central Europe. There, Christmas markets are places for spending time together with friends and family – great for grabbing flammkuchen for lunch during the day, ideal for meeting up for a glass of glühwein come night-time. The offering ranges from art markets to Scandinavian and even beer-themed markets… and they all fill to the brim. Some markets are so popular that they even collect an admission fee!
The market tradition lightens up the darkest time of the year. Even though the Helsinki Christmas Market has already done wonders to Helsinki's Christmas spirits, I would like to see even more events and marketplaces illuminating the city. Hence, when designing the Mall of Tripla, we have paid special attention to Christmas. In just a couple of years the festive spirit comes to Pasila, as a well-curated collection of market stalls stretches out through the Mall of Tripla like a chain of pearls.
The Christmassy chain starts from the outside: the outdoor terrace on the south side of the Mall of Tripla serves as a market-like square during the winter. From there, it continues to the Little Manhattan on the fourth floor of the mall, where a 3000-square-metre wide and 16-metre high central square provides room for selling design and crafts. Pop ups and stalls spread through the mall, leading the way to the first floor, where the Market zoo food court boasts with season's flavours. I can't wait to see, hear and smell it all!
It will take a couple of years to experience Christmas at the Mall of Tripla. In the meantime, let's focus on winding down after a long year of work. To all our readers out there, we wish you a relaxing Christmas!